Line chart (with scroll and zoom of the interactive version).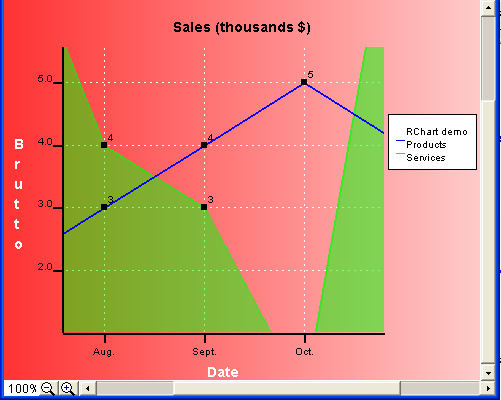 Column chart.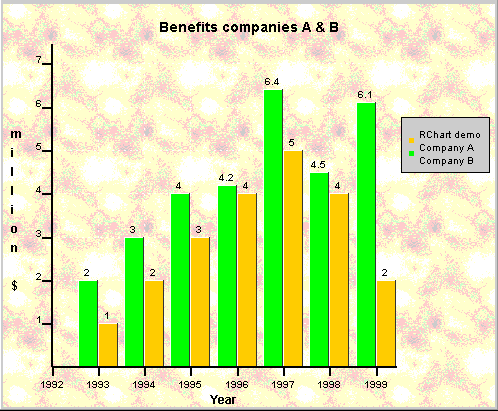 Combined chart with two Y axis and vertical text.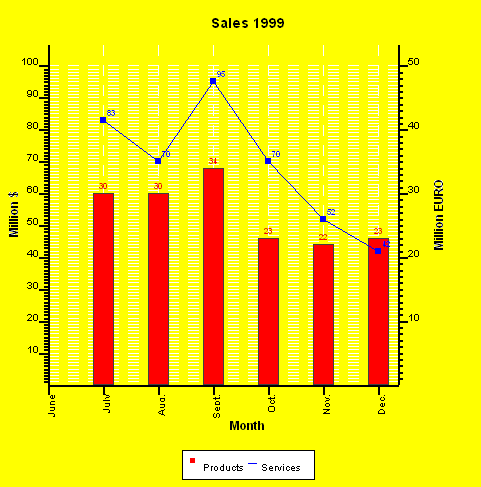 Radar chart (transparent filling).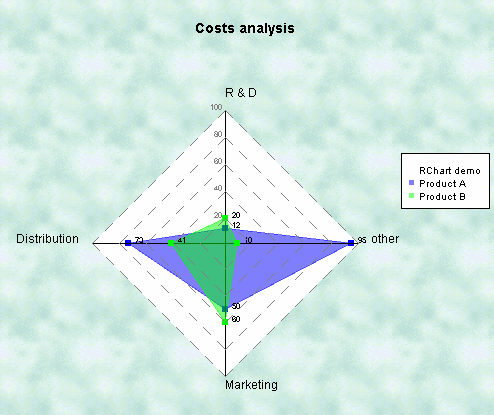 Stack chart.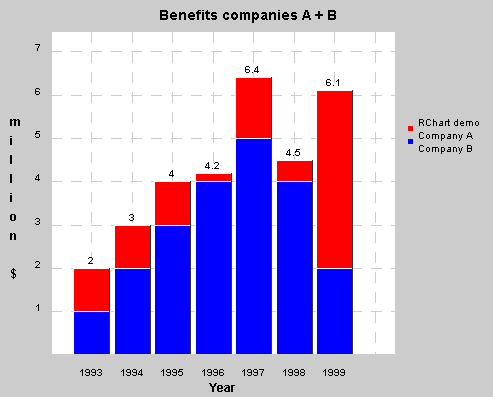 Curve and Least Squares Line. Images as points.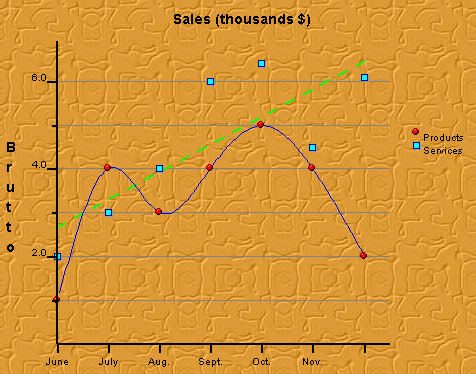 Bar chart.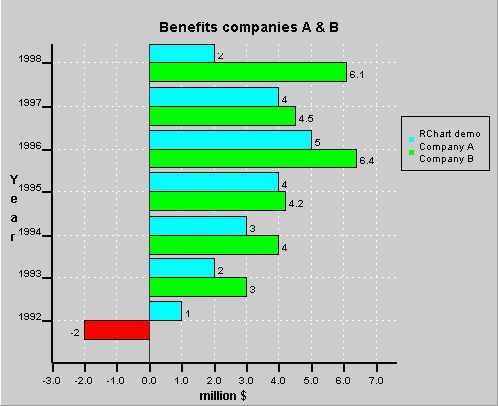 Area chart.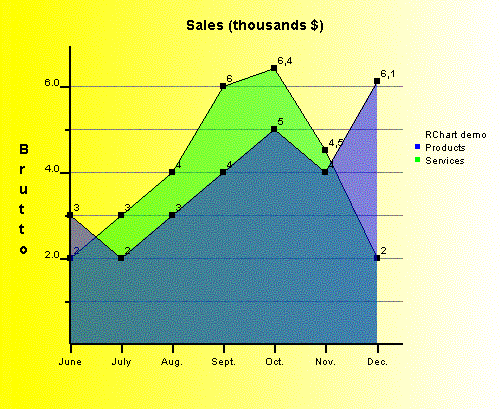 Pie chart(3D).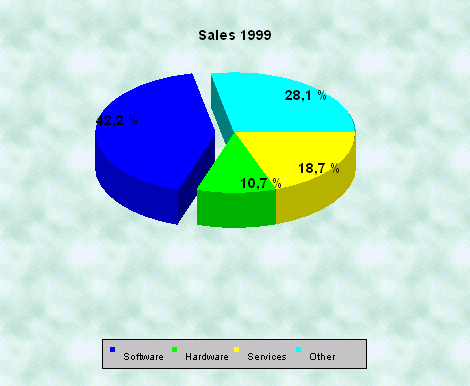 Column chart 3D.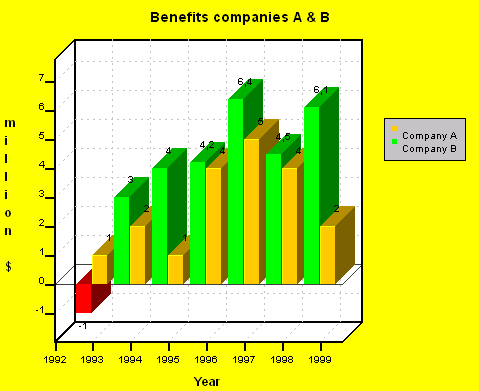 Line/area chart 3D.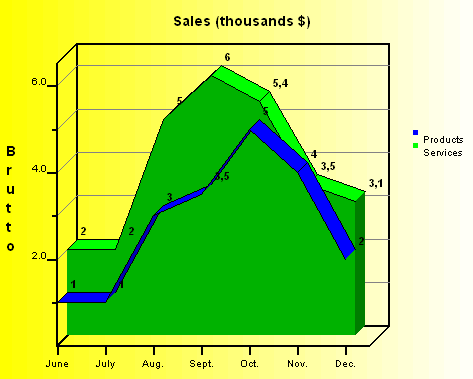 Candlestick.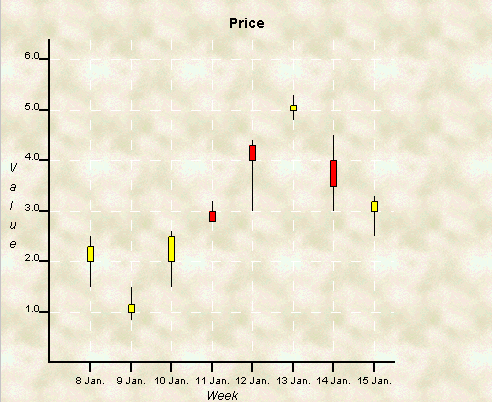 Gauge (only Java version).